On this episode of HealthMade Radio, Dr. Michael Karlfeldt interviews toxicologist Ashley Everly about the mRNA shot. Ashley received her bachelor of science in Environmental Toxicology from UC Davis. She worked as an intern at the California Environmental Protection Agency with the Office of Environmental Health Hazard Assessment. Her firstborn's vaccine injury propelled her to investigate medical research on natural health, nutrition, and vaccine safety, which motivated her to create a free resource called Vaccine Guide.
Since then, she has become a voice in the vaccine risk-aware community and has worked with various non-profit organizations, advocacy groups, and legal teams.
Learn more about the unknown and known risks of the mRNA shot
What is the difference between Traditional Vaccines and mRNA shot
Viral Vector Vaccine (Johnson and Johnson) versus mRNA technology in liposomal form (Pfizer and Moderna) effects on the body
Statistical Manipulation

If the data included the number of cases reported by the vaccinated within one week of each shot, statistically, the shot would be between 4 – 6% effectiveness
Potential harm as reported from the VAERS database reflects death and permanent injury is under-reported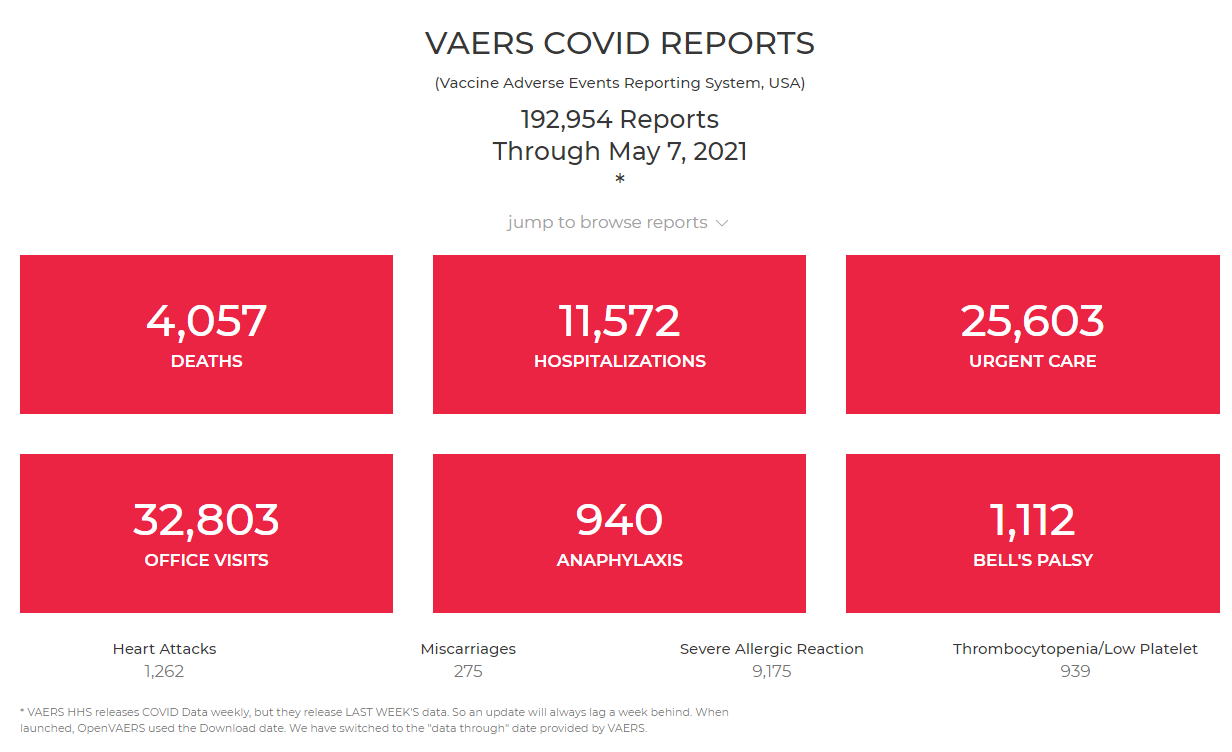 The purpose of VAERS is to collect as much data as possible on adverse events so that researchers may conduct analyses on the dataset in order to determine whether or not a specific event may be related to or caused by vaccination. When medical professionals fail to report events due to a personal belief that the event is not related, or because they are simply unaware that they should be reporting the events, this undermines the goal of safety. Unfortunately, an HHS-funded study on VAERS discovered that less than 1% of vaccine adverse events, which occur within 30 days of receiving a vaccine, are reported to VAERS.
Additional Concerns:
Is there a potential of 'shedding'? Could the antibodies be shed? What else could be shed?
Self Disseminating Vaccines that transmits itself to other people https://pubmed.ncbi.nlm.nih.gov/26524478/
Potential Increase in harm due to vaccine due to Antibody-dependent enhancement / Pathogentic Priming https://pubmed.ncbi.nlm.nih.gov/32292901/
The function of our immune system to protect the body is manipulated to read viral threats inaccurately.
There is NO LIABILITY to healthcare, doctors, or manufacturers.
About Ashley Everly
Ashley Everly is a toxicologist, science writer, activist, and the mother of a vaccine-injured child. She is also the force behind Vaccine Guide and EverlyReport.com.
Connect with Ashley Everly
Facebook: ashleyeverlyvax
Instagram: insta_everlyash
Twitter: everlyash
About HealthMade Radio

Tune in to HealthMade Radio Sundays at 5:00 pm (MDT) on KIDO 580 AM or 107.5 FM. You can also listen live at https://kidotalkradio.com/listen-live/ and explore many more on our blog healthmade.co

In an avid pursuit of worldly knowledge, Dr. Michael Karlfeldt conducts weekly interviews on HealthMade Radio with global integrative health experts, scientists, philanthropists, and entrepreneurs. These interviews are shared on our page to promote a community of health and education.

Health is what you make it!